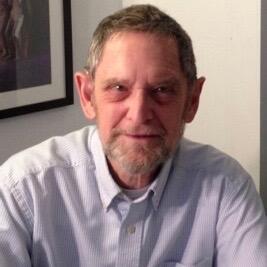 Julius Novick
Author, Critic
Born on Tuesday, January 31, 1939

Interviewed on: Friday, March 18, 2016
Location: Primary Stages Offices
Interviewed by: Casey Childs
Interview #61

"The whole point of non-commercial theatre is to offer an experience that the commercial theatre couldn't or wouldn't. -- I believe that criticism at its best becomes a minor art form, a specialization of the personal essay; so that a critic is both a theatre citizen … and an artist himself."


Video Length: 5 minutes, 59 seconds

Julius Novick Highlights

Video Length: 1 hour, 1 minute

Julius Novick Interview Part One

Video Length: 1 hour, 9 minutes

Julius Novick Interview Part Two
Julius Novick is recently retired after four decades as a theatre critic, primarily for The Village Voice but also for The New York Times, The Nation, and many other publications. He is the author of two books –  "Beyond Broadway: The Quest for Permanent Theaters" and "Beyond the Golden Door: Jewish American Drama and Jewish American Experience."  Novick grew up stage-struck in Manhattan and spent much of his teenage years watching plays from the cheapest seats of Broadway and Off-Broadway theaters. At 18, he apprenticed with Joe Papp's New York Shakespeare Festival for the Festival's first season in Central Park, building scenery by day and acting tiny parts at night. He has never lost his belief in nonprofit theatre whereever it appears: on, Off-, and Off-Off-Broadway, and throughout America.
Novick began writing for The Village Voice while majoring in English at Harvard University. He earned a doctorate at the Yale School of Drama, which gave him valuable experience of the theatrical process from the inside and enabled him to pursue a double career as a critic and teacher. He won the George Nathan Award for Dramatic Criticism in 1983 and was Professor of Drama Studies at SUNY Purchase.
Mentioned in Interview
John Guare, Michael Smith, Charles Ludlam, Joseph Papp, Jerry Tallmer, Richard Schechner, Everett Quinton, Bernard Shaw, The Village Voice, OBIE Awards, Beyond Broadway: The Quest for Permanent Theaters, Phoenix Theater, La MaMa E.T.C., NYSF/The Public, Circle in the Square, Jean Cocteau Theatre, Ridiculous Theatrical Company, THE THREEPENNY OPERA, DIONYSUS IN 69