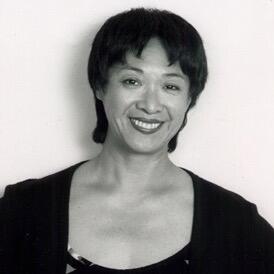 Tisa Chang
Founder of Pan Asian Repertory, Director, Actress
Born on Sunday, April 5, 1942

Interviewed on: Wednesday, September 17, 2014
Location: Primary Stages
Interviewed by: Tamio Spiegel
Interview #11

"We were doing work I thought dispelled stereotypes for Asian American actors, and allowed us to do world classics unlimited by race or ethneticity."


Video Length: 5 minutes, 10 seconds

Tisa Chang Highlights

Video Length: 56 minutes, 27 seconds

Tisa Chang Interview
Tisa Chang is a director and founder of the Pan Asian Repertory Theatre. After performing in various Broadway and Off-Broadway productions for ten years, she began to direct at the La MaMa Experimental Theatre Club in 1973. While there, she directed bilingual versions of classic plays, using both Mandarin and English. In 1977, she founded the Pan Asian Repertory Theatre to make Asian-American theatre more popular and to allow Asian American actors to participate in more non-stereotypical roles. Her Off-Broadway Artistic Director credits include: THUNDERSTORM (1977), YELLOW FEVER (1982/1984), GHASHIRAM KOTWAL (1985), CAMBODIA AGONISTES (1992/1995/2005), SHANGHAI LIL'S (1997), THE JOY LUCK CLUB (1999/2007), KWATZ! THE SOUND OF THE HAMMER HITTING THE HEAD (2004), SHOGUN MACBETH (2008), and IMELDA: A NEW MUSICAL (2009). In 2001, Chang was given the Lee Reynolds Award from the League of Professional Theatre Women. She was also bestowed the Lifetime Achievement Award from the Organization of Chinese Americans in 2002.
Chang was born in Chongqing, China and moved to New York City in 1947. She developed an interest in theater at a young age and was taken by her mother to see operas and plays. She studied at the High School of Performing Arts and at Barnard College. She performed as an actress and dancer in various Broadway productions, such as: Lovely Ladies, Kind Gentlemen (1970), The Basic Training of Pavel Hummel (1977), and Pacific Overtures (1976). She decided to become a director in order to promote China's vast literary works and to help shape what the American audience experiences.  In addition to performing productions at the Julia Miles Theatre, the Pan Asian Repertory Theatre also hosts programs including the Senior Artist Resident Ensemble, Theatre for Youth, Staged Reading Series, and year-round Actor Training Workshops.
Mentioned in Interview
Ellen Stewart, Hal Prince, James Lipton, Joseph Papp, Martha Graham, Leonard Bernstein, Ernest Abuba, Peter Brook, Andre Serban, Al Pacino. Pan Asian Repertory Theatre, La MaMa